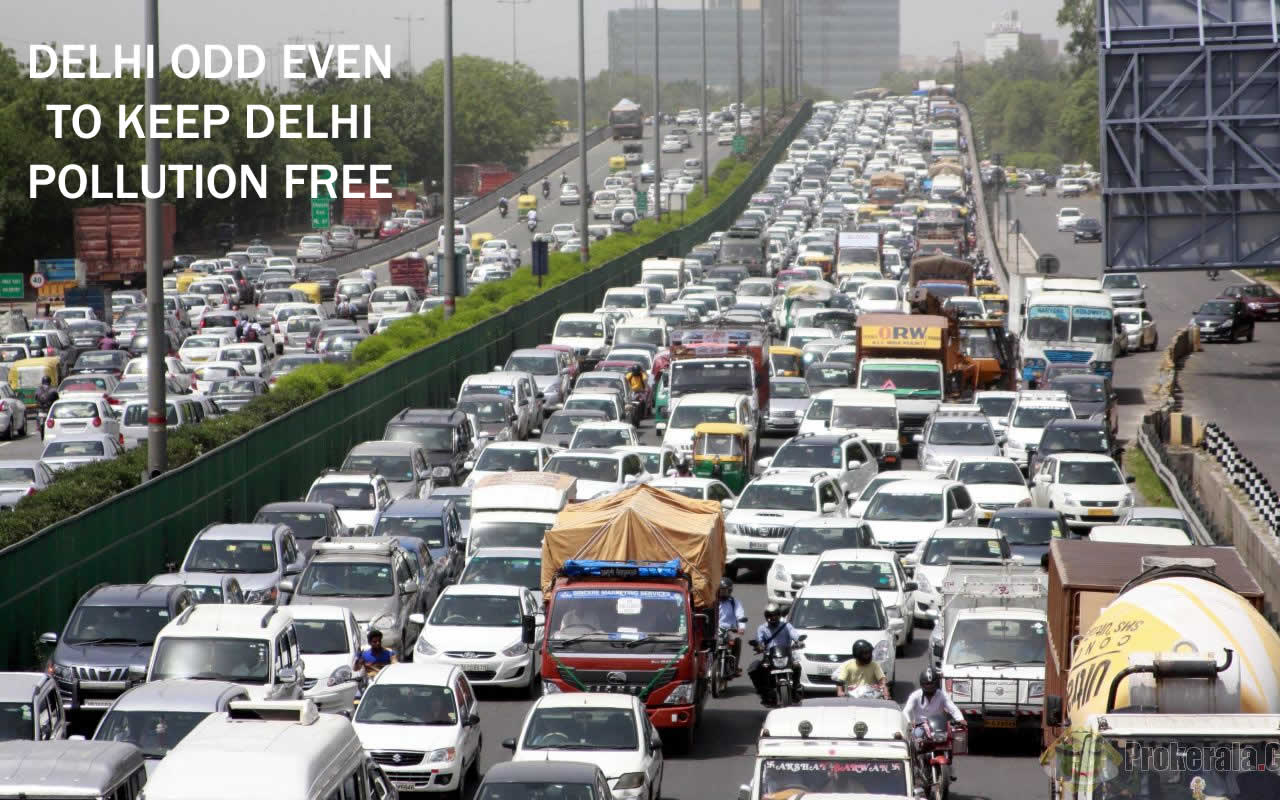 Delhi has started the Odd-even formula by today . The cars that are having the Odd number will be on the road for today. Only car having odd number will get the parking. There will be fine of 2,000 INR for the persons who are breaking the rules. according to this formula rule, police has rights to seized their car.
What is odd even formula and how many two Wheeler are in Delhi:

 Only car that are having the odd numbers can be taken on the road on this dates 01,05,07,09,11,13,15.
 Only car that are having the even numbers can be taken on the road on this dates 02,04,06,08,12,14.
This will also applicable on the vehicle that are coming from the other state to Delhi.
There are 88 lakh vehicle in Delhi in which 53 lakh are two wheeler which are not included in the rules.
What will be the punishment if you break the rules?
During the test/trial no challan/memo had given
If any one break the rule after the 1st January 2016 he will have to pay 2,000 ruppy as the fine.
How the new rule will be applied?
66 Enforcement Team of

Department of Transport

 

and

Sub Divisional

Magistrate's

27

teams

have been deployed

to watch the situation and take the appropriate action needed.

5700 Civil Defense

Personnel

,

1000

NCC

cadets, 

1

,000

volunteer of National Service Scam will be

on

the road to maintain and observe.