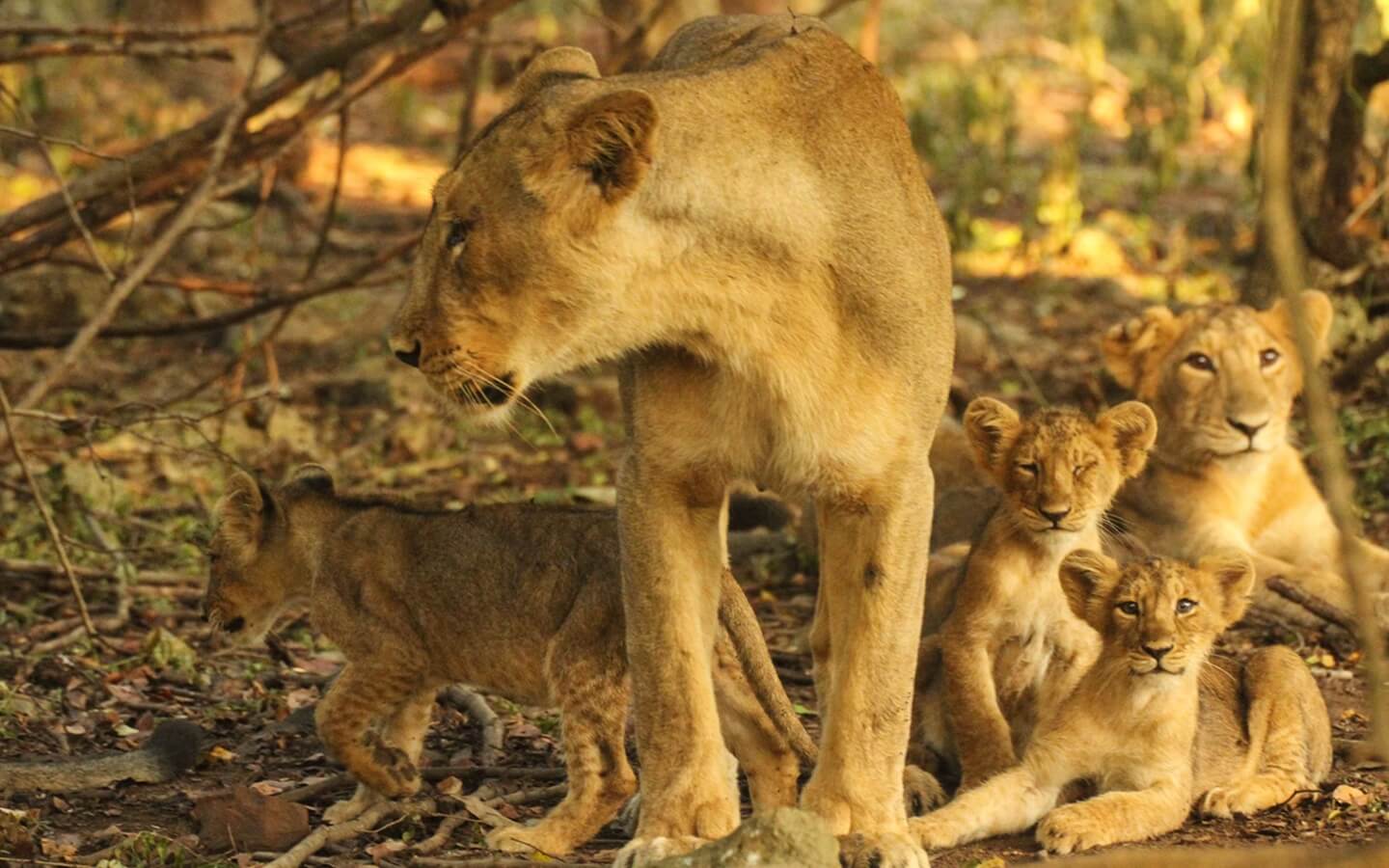 If you are Wildlife lover or photographer or love to watch the animal in the natural habitat than Sasan Gir Must be in top in your list to visit. Sasan Gir is situated approximately 65 Kms South East of Junagarh District in Gujarat, India.
Sasan Gir is one of India's oldest sanctuaries which is also know as The Gir National Park, and is synonymous with the majestic Asiatic lion (Panthera leo persica). The only place in India to see the King Lion.
In 1965, government of Gujarat has declared an area of 1412.1 sq km as Protected Area (PA) which comprises 258.7 sq km as National Park and 1153.4 sq km as Sanctuary. Besides this 470.5 sq km of forest area forms a buffer Zone as reserve, protected and unclassified forest. Thus, a total area of 1882.6 sq km makes up the Gir forest.
Flora and Fauna
Plants : The Sasan Gir forest is blessed with more than 400 plan species. Flora in Gir National Park comprises of a blended deciduous backwoods mixed with semi-evergreen and evergreen trees, scrub, vast patches of meadows and rocky hills. It is the biggest dry deciduous woodland in Western India. The forest stays dry for most part of the year with scrub like babul and a couple blossoming trees. The trees on the slopes are inadequate and short.
Gir includes different types of plants like the Jambu, Karanj, Umro, Vad, Kalam, Charal, Sirus and Amli.  These expansive leaved trees give a cool shade and dampness substance to the locale. As a component of the afforestation arrangement, Prosopis and Casuarina have been planted in the beach front outskirts of Gir.
Animals: The entire forest area of the Sasan Gir is dry and shedding the leaves annually which provides best habitat for Asiatic Lions. As per the latest statics of 2015, the entire Saurashtra Region of Gujarat is inhabited with 523 Lions and 300+ Leopards. Other than these two animals the park is also home to two different species of Deer. The Sambar is counted largest Indian Deer. The Gir forest is additionally known for the Chowsingha – the world's only four horned antelope. The Jackal, striped Hyena and India Fox are some of the smaller carnivores which are found in Sasan Gir Forest.
Birds: The exotic flora of Gir National Park offers shelter to 200+ types of birds and besides the sanctuary has been announced a vital fledgling region by the Indian Bird Conservation Network. Gir is likewise territory of raptors such as basically imperiled white-sponsored and since quite a while ago charged vultures.
Reptiles: The extraordinary greenery of Gir National Park offers safe house to more than 40 species of reptiles and amphibians. Kamleshwar – is the largest reservoir in the sanctuary, which is the best spot where Marsh Crocodile can be seen in large numbers. Park has even many species of snake including King Kobra, Saw-scaled viper, the Russell's viper,  and the Krait.
Gir Interpretation Zone, Devaliya
Devaliya Safari Park is encased zone of the Sanctuary that offers a decent open door for guests to encounter a rural marvel and wild of the territory. The safari visit is led in a scaled down transport that takes guests to another cross segment of the Gir. Explorers can watch here a decent assortment of untamed life in only 20 to 30 minutes visit including Asiatic Lion.
How to Reach
By road : Gir National Park is around 55 km from Junagadh City, the most common base for making a visit, and 348 km from Ahmedabad and 156 kms from Rajkot. The Reception centre is at Sasan Gir, and has a Forest Guest house maintained by the forest department, nearby the railway station.
By rail : One can travel by Rail to Junagadh from Ahmedabad or Rajkot and then take a 55 km road trip on bus or taxi to Sasan Gir or can come via local trains from Junagadh city.
By Air : Person can come via flight up to Rajkot or Ahemedabad.
When to visit the Gir National Park?
The Gir National Park is Open in winter and Summers, it is closed from the 16th June to 15th of Oct for their mating Season. Best time to visit the Gir Natinal Park is October to January as the surround is green due to the rainy season and you will able to see more activity. and If you are lucky than you will get changes to see the cute Cubs. to enter in the national Park you need the permission which can be get online from http://www.girlion.in/
 Days
Morning Timings
Evening Timings
Monday To Sunday
6 AM to 9 AM
9 AM to 12PM
3 PM to 6 PM
Note: Forest visit is closed from 16th June to 15th Oct every year.
Charges
Particulars
Indian
Foreigner
Normal Day
Up to 6 persons
800 INR
4800 INR
Extra Child
100 INR
1200 INR
Saturday-Sunday
Up to 6 persons
1000 INR
6000 INR
Extra Child
125 INR
1500 INR
Festival Days
Up to 6 persons
1000 INR
6000 INR
Extra Child
125 INR
1500 INR
Note: In one E-permit maximum 6 (+1*) persons will be allowed.
*Only 1 child between 3 to 12 years will be allowed.
Where to Stay in Sasan Gir?
Other option are available on the http://www.goibibo.com/travel-guide/india/destination-sasan-gir/hotels/
Photo Gallery
Near By Places of Interest
| 1 hrs 54 Min | 65 Km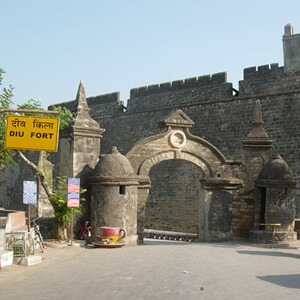 Diu
| 2 hrs | 70 Km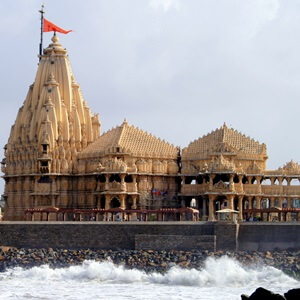 Somnath
| 1 hrs 18 Min | 52 Km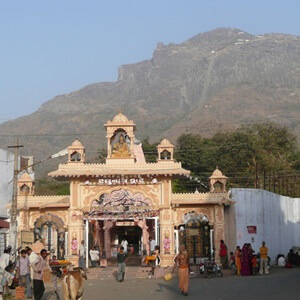 Junagadh